How To Pay by Credit Card
For your security and privacy reason, you can pay by your Credit Card by Paypal, even you don't have an Paypal account.

PayPal can protect you from any fraud or cheat, it is the safest and most convenient payment method, Paypal can accept Master Card, Visa Card or American Express etc. You can follow the instructions as below, please let us know if you have any questions, contact us at premiumlacewig@yahoo.com or info@premiumlacewig.com
If you don't have an PayPal account then please click the button "Pay with Debit or Credit Card" if you would like to pay from your credit card.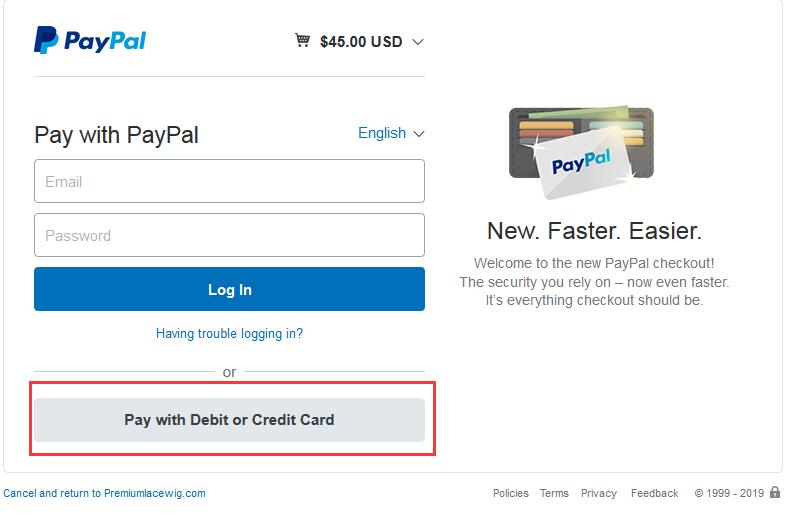 And fill out the forms with your card details from the PayPal Checkout page: