What Hair Do You Have Instock?
What Hair Do You Have Instock?
We have received many questions from our customers about what hair do you have instock? How fast can I receive my hair? So we will announce our instock hair products here to help customers understand what premiumlacewig have available instock.
Full Lace Wig and Silk Top Full Lace Wigs:
Premiumlacewig.com have full lace wigs available instock from 8inch-24inch in Natural Color, Color 1, Color 1B, Color 2, Color 4 and Color 613 available. We also have silk top full lace wigs available for them, so customers can select "Add silk top" in order page and we will select silk top full lace wigs for you. We can also make any wave or curls in 2 business days, afro curl, italian yaki or kinky straight will need 4 business days. For 150% or 180% density, will need 4 business days to add density. For example, if you need kinky straight 150% density, then we will need total of 4 days to process.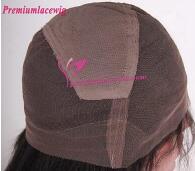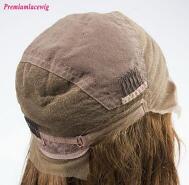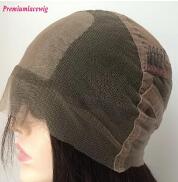 Lace Front Wigs and Silk Top Lace Front Wigs:
We have lace front wig instock for two types cap, first one is lace front without stretch lace at back. Second one is lace frontal with stretch lace sewn at back. Hair Length available from 8inch-24inch, in hair color 1, 1B, natural color, color 2 and color 4instock. We also have silk top lace front wig instock from 8inch-24inch.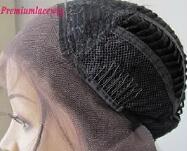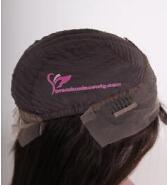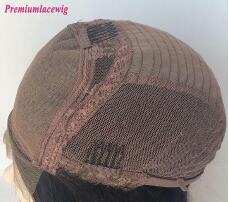 Hair Weaves:
For Hair Weaves, we have from 8inch-28inch instock in Natural Color, Color 1B, Color 2, Color 4 and Color 613. We have Body Wave, Straight, Deep Wave, Loose Wave, Kinky Curly and Funmi Curl available instock. For Hair Bundles, we have Grade 7A, Grade 8A and Grade 10A available instock. Grade 7A is suitable for customer who wants the cheaper price, Grade 8A hair is most popular hair, the quality is suitable for most people and hair can last long. Grade 10A hair is the best hair in market, all cuticles aligned in the same directions, most hair are in the same hair length, very thick and life time is over a year.
Lace Closures:
We have lace closures 4x4 available from 8inch-22inch in natural color, color 1B and color 613. We can also dye the hair color to color 2, color 3 or color 4 in two business days only. Any textures are available.
Lace Frontal:
We have lace frontal instock in size 13x4 and 13x6. We also have 360 lace frontal available instock from 10inch-22inch. All available in natural color, we also have 613 lace frontal 13x4 available instock.
360 Lace Wigs:
This is the most popular product in market now, as it is natural than a lace front wig and also cheaper than a full lace wig. Available from 10inch-22inch, we can make shipment in 2 business days for 360 lace wigs.
Silk Base Closures and Silk Base Lace Frontals:
We have silk base closure and silk base lace frontal 13x4 from 8inch-22inch, we can make any wave or curly for them in 2 days.
Premiumlacewig.com Accept all customize order from our customers, we can do any custom orders as your request and our production will take about 30-35 days to produce, our rush process will take about 15-20 days to produce. We can also produce pretipped,prebonded hair extensions, micro loops hair, double tape hair extensions and all kinds of wigs and other human hair products.
Please send us your order details at premiumlacewig@yahoo.com or info@premiumlacewig.com for discussions.