What is silk top closures and silk base wig
Many people ask us every day what is silk top wig? Actually we have to answer such questions every day, so it is better to have details specification and pictures to clarify what is exactly a silk top wig is.
A silk top or silk base wig is actually the same thing; they are just in different names. It is made by two layers, silk is on top of head and lace is under the silk material. Hair are tied underneath the silk, so knots will be completely invisible from top view because all knots are tied on lace which people are not able to see the knots at all.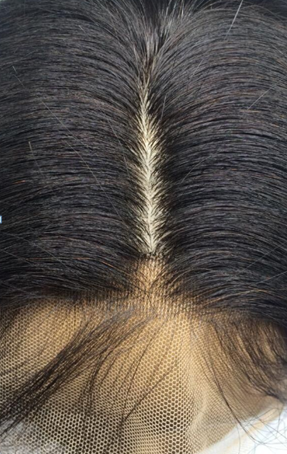 Premiumlacewig.com have Silk Top Full Lace Wig and Silk Top Lace Front Wig are all instock, the silk base is 4x4inch size which is about 0.25" behind the lace, because the lace looks more natural and some people can also use adhesive if they wish. And with 4x4 size which can be able for you the part anywhere which shown the hair grown from inside.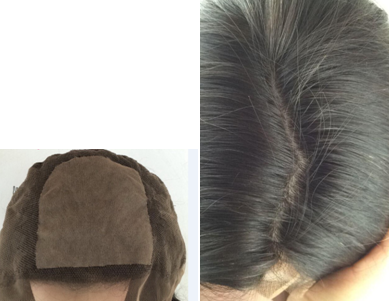 This is the picture cap instructions for our instock silk base full lace wig, you can choose "Add Silk Top"in product page, you can choose Glueless Full Lace Wig Cap if you need adjustable strap and combs. You can choose Full Lace Wig Cap if you don't want adjustable strap or combs.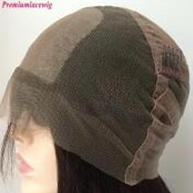 This is the picture cap instructions for our instock silk base lace front wig, the back area are machine sewn on stretch lace with adjustable strap at neck areas which you can wear as glueless.